I made this skirt a few weeks back for my Mum using one of her own old faithful patterns, Simplicity 5914. I'm pretty sure she has had this pattern 10+ years so I think we can safely say its now discontinued! That said, there are a few kicking around on Etsy and eBay.
I made View B but lengthened it a little for Mum's preference. Mum has made this pattern for herself several times over the years so there was no fitting required; she had already done it for me!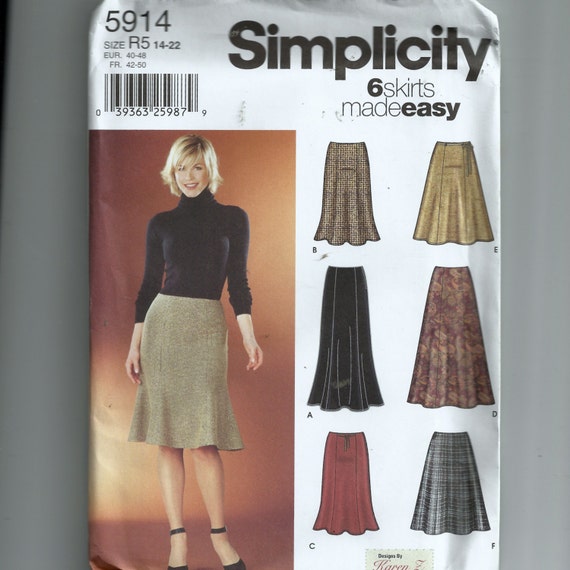 It's a pattern meant for woven fabrics, but works just as well in a stretch knit as shown here, modelled beautifully by Mum herself :)
The fabric was from our February Shopping spree at Birmingham's Rag Market. It's a printed cotton jersey so we decided to do without the zip and go for an elasticated waist instead which I finished with a twin needle.
Being a cotton jersey, it is also quite thin so I added a lining with some Tricot that I already had, and finished the lining hem with some decorative lace.
And on the subject of hems.... I am soooo excited to talk about my new toy.
Check out this little gem!
Yes! I finally have my very own walking foot. I sew a lot of jersey fabrics so have wanted to get one of these beauties for months. Here in the UK they seem to be around £50 each but I managed to pick this one up from eBay at a bargain price, so I bagged it! But this is sooo good, I'd say that even at £50 it would be money well spent. I am certainly going to get my moneys worth out of it. Mine didn't come with instructions but I found THIS fabulous tutorial which showed me everything I needed to know.
I have tried all sorts to stop those wavy hems on stretch knits and whilst wonder tape and bias interfacing are good, they are definitely not as good as the walking foot. I say to anyone out there not sure whether to spend the money on one, do it. You won't regret it.
Just look at this hem...
I did do a practise piece first but I used Mum's skirt as the real guinea pig (sorry Mom!). Chuft, chuft chuft! Doesn't that hem just look so awesome?!
We bought 2 metres of this cotton jersey and only used 1.4m. So there is just enough left to make Mum a little summer top as well :) Success all round.
Thanks for stopping by and taking time to read :)
Happy Sewing!
Dawn :)x